I don't want to be judged on my baking skills. I'm too busy to imitate Betty Crocker and the only time I liked Martha Stewart was when she was in jail. Nonetheless, I don't want my store-bought treats sent to the back 'table of shame' with the other grocery bags. Plastic bag + purchased sugary treat = bad mom! I don't want to suggest an 'equal opportunity handling of treats' policy either. Truthfully, I'd prefer to not care.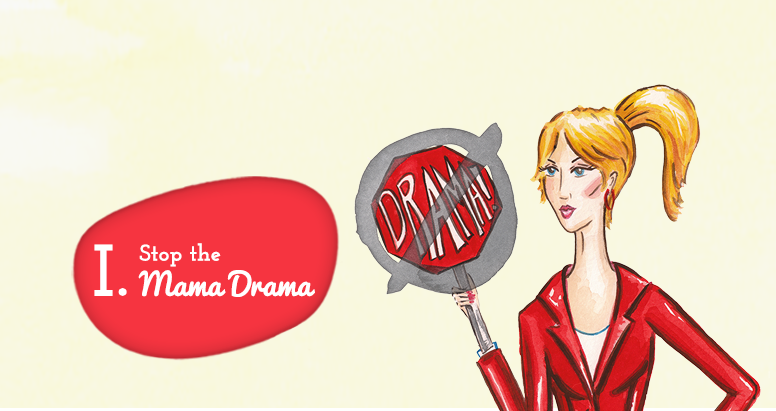 Growing up, no one told me that one day, I would care deeply about kids eating my cupcakes. If I send something in, I always ask my child, "Did the kids like the brownies? Did the teacher eat one?" I'm not sure why I care. If I am at the event, I always watch just a little to see if kids are taking items from my plate.
As I was musing potential reasons, two moms, known on campus to be part of the power mom faction, complained to the teacher about the fast food chicken and sugar-filled cupcakes. One of the complainers brought rambutan skewers that no child selected. The teacher looked uncomfortable and KFC mom deflated. Then her little boy ran over, hugged her and said, "You're the best mom ever. Everyone loved the chicken. Thanks, mom!"
I eyed the empty KFC bucket, wondering if I had the guts to bring fast food to a school event. The kids love it. Then the mystery was unlocked. I care about other moms thinking I'm lazy or don't care about nutrition. It took me a while to feel comfortable enough to send what worked for me (schedule wise and other constraints) and not worry about other mom's making judgments about what people send in.
For me, it comes down to my reaction to the commercial, "choosy mothers choose Jif". I don't choose Jif. I choose Skippy peanut butter. But I consider myself a choosy mother. Children's nutrition comes up a lot when I talk to moms. Every mom feels pressure to do the 'right thing.' I admit it. I hide my face if I enter Taco Bell and see someone I know. Last week, I walked back out like I wandered in by mistake.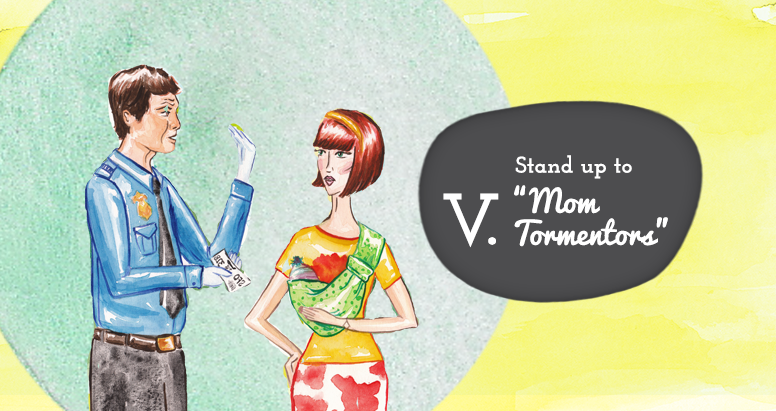 Growing up, I can't remember this hyper focus on food. We ate dinner every night with either milk or water, and had dessert most nights. We liked some foods better than others but, more or less, we ate what was put in front of us, hiding dreaded veggies in napkins or stuffing our mouths and spitting it out in the bathroom. I'm assuming my mom knew about some of these dinner antics, but largely let them go. I guess she opted not to pick this battle.
Every Monday, we have breakfast for dinner. It's the best meal of the week from my kids' perspective. It's their kind of food and easy for me. The short order cook in me comes out and they can have eggs, French toast, pancakes, ham, bacon, all in one meal. They say, "Hooray, it's breakfast for dinner night!" They never rave about my beef bourguignon but they claim I make the best French toast ever. And it's nothing special. It's special because I make them 'plain', no extra butter or powdered sugar or topped with a raspberry. Just bread dipped in eggs, cream and a drop of vanilla extract on a buttered skillet. And my 'particular' eater gets hers cut in triangles. How does the shape of the food impact the taste? Some of my mom friends weighed in with their stories.
Joanna, picky eater paranoia
My kids' favorite food is Kraft Macaroni and Cheese. I didn't eat it for ten years until the kids came along. Now that powered cheese calls to me. I secretly make two boxes so I can eat one by myself and stuff the boxes to the bottom of the trash. I put out carrot and apple slices and no one eats them, until my husband gets home. And McDonalds is not evidence of my nutritional values as a mom. It's not a destination I decided to go to earlier in the day. It is not a punishment or a reward. For my children or myself. It is an indication, a direct reflection, of how my day is going. The other indication is my pot brownies but I don't share those.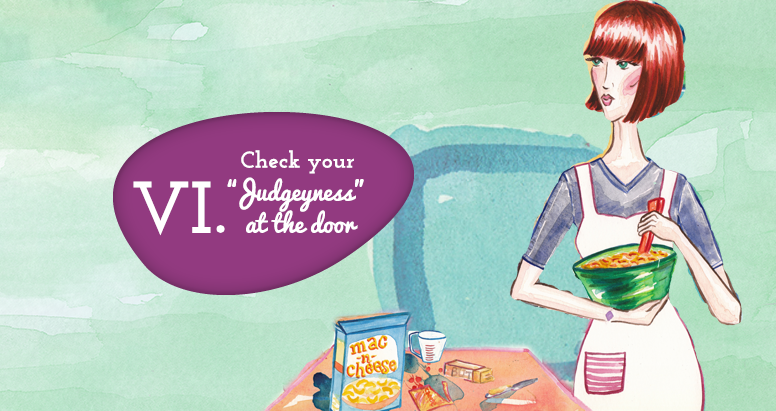 Beth, food intolerance takes on a new meaning
My friend, Amy, is really into healthy food, which I understand and respect. But she's gone overboard. She sends food and snacks with her children when they go on play dates. They do not have any food allergies and it's not 'special sweets for all'. It makes me feel bad when she does this, as if she is superior. Plus I don't want to be her enforcer on the play dates. The kids don't want to eat the food she sends so her kids beg me to have chicken nuggets, graham crackers, goldfish or whatever I have. And when my kids go to her place, she tells them they should eat healthier. They have a typical kids' diet – not really that unhealthy!
Nikki, good luck root beer
A few years ago, my daughter went through a phase—she swore she won every soccer match when she had a cheeseburger and root beer from McDonalds. My husband said we were being manipulated. She became very agitated before a big game, insisting she needed her special food. I didn't really care if she ate McDonalds but my parents were visiting and I didn't want to cave. My dad said, 'it's so silly, the power of fast food and advertising on these kids.' We went to the match with a mini-cooler containing water, graham crackers and orange slices. When we arrived, Mackenzie ran in to warm up with her team. She lacked her usual spark. The coach called her on it and said this was a tough team and she needed to bring her 'A' game. She said something to the coach and he hurriedly approached us on the sidelines. 'She needs a root beer and cheeseburger. Hurry, we have fifteen minutes of warm-ups left!' I jumped up and my dad said, 'no I'll take a ride and get it.' She only had a few sips and bites but she felt better and played really well. For almost two years, we left an extra fifteen minutes before matches so we could swing by the drive through for a root beer and cheeseburger.
Elena, food choice shame
In Hawaii, kids grow up eating spam and a snack called a spam musabi is very common. The snack has spam, rice and seaweed. Spam has many negative associations with it, especially nutrition. My husband is from the mainland and his family is connected to my kids on Instagram. I had a battle with my daughter over a photo she posted of her and her brother eating spam. I don't know why I made such a big deal about it, but I did. Then I started making rules about what food they could and couldn't post—no junk food or soda, no fast food. I could tell they thought I was acting crazy, but they don't want me to take them off Instagram so they cooperated.
Misty, score is McDonalds 500, veggies 2
My seven-year old son is a very picky eater. I was nagging him to eat his vegetables, saying he always has an appetite for junk food but suddenly he's not hungry for good food. I reminded him that there are some kids who go to bed hungry and don't have enough to eat. He said, "We talked about those kids at school and we're having a canned food drive to bring them food. My teacher said they eat from the McDonalds dollar menu because it's cheaper than buying food at the grocery store. So these kids get something called obased (he meant obese) but they are still hungry. I told my teacher that I want to donate all our vegetables to them and I'll eat all their McDonalds until they're not obased. She said I better ask you first.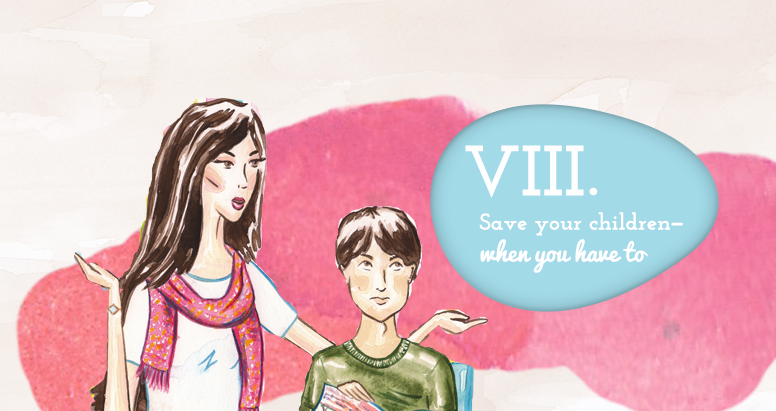 Lydia, secrets and lies
As a busy mom, my biggest chore was preparing meals. While I'm a wonderful mother, I'm a horrible cook and there were many times I couldn't bring myself to force my children to eat my gray meat. I was so afraid of salmonella that I overcooked everything until it tasted like a shoe. My friends would be somewhat snobby about their cooking skills. So I secretly let my kids eat anything they wanted. And when markets started to offer prepared meals, I kept it a secret and served the food to my delighted family. I took the meals out of the store containers, put them in my pans, added a few spices, served them on my dishes and hid the containers. I did this for meals when we had company and never confessed it wasn't my cooking. Quite a few of the town gossips were intensely curious about my wonderful cooking, but no one could catch me. The butcher who prepared many of the meals became my trusted confidant and even created a Lydia burger that only I could buy. My husband noticed the grocery bills going up and up, and asked what was going on. When I told him it wasn't actually my cooking, he laughed and said he'd keep my secret. He was also relieved I wasn't having an affair with anyone at the grocery store.
Beth, losing the baggage
I am forever telling my kids to eat everything on their plates because of guilt I have about wasting food. I also want them to get enough nutrition (they're little and too skinny). Many times, I'm like a drill sergeant yelling at them to drink more milk or water. I am a meal micro manager, to the extent that often I cut up the meat on my ten-year-old's plate so he has no excuse not to finish his food. But I'm trying to stop. I recently read that the best gift you can give your children from a nutritional perspective is to tell them to stop eating when they are full and use dinner as a time to connect as a family (rather than yell at the kids). From now on in my house, if you're not hungry, you don't have to finish. My pediatrician supported my decision, reminding me that most people have to watch their weight their entire adult life. I've adjusted the portion sizes down and I'm starting early to teach 'stop eating' rather than what I was taught which is, "It's polite to finish everything on your plate"' or "You can't be excused from the table without a clean plate," or "People in the world are starving, don't waste your food." The next thing I'm working on is disguising leftovers so the kids will eat them…
Back to my stories!
I have a great eater, a carb addicted eater, a PICKY eater and a good eater who likes things in a particular way. The carb addict is very tricky. His veggies disappear when I'm distracted trying to get picky eater to put something healthy in his mouth. And my little girl will eat her food if no one has messed up like put the ranch on the carrots instead of next to, so she can dip them. Good eater is the bomb but she eats so slowly I swear she wants in on the nightly mom torment. I tried everything the well-intentioned advisors told me would work with picky eater such as no chocolate milk until he's eaten his food (or better yet only soy milk), let him go hungry, refrigerate the plate and give it to him for breakfast. After all these failed strategies, and viewing his skinny frame, I asked the pediatrician what to do. He said, "If you can stand to be a short order cook for a little while, feed him what he likes as long as it's not junk." He assured me plain pasta with butter, grilled cheese and chicken nuggets are fine. And he can drink all the milk he wants.
I want to weigh in on Whole Foods. I know it's the bomb digs! Organic, wholesome, natural—groceries I can feel good about. But there are so many smaller decisions involved. For example, am I ready to run into all the Type A townie moms? Am I dressed for it? I never leave the house intending to stay in work out clothes all day. Do I need to get a meal out of it? If I'm hungry, I might go to Costco and fight the senior citizens for the delicious food samples. So whether to go to Whole Foods or Trader Joe's or not is a more complex matter.